Faciales THE BOX
Bienestar, salud y belleza
Desconecta para conectar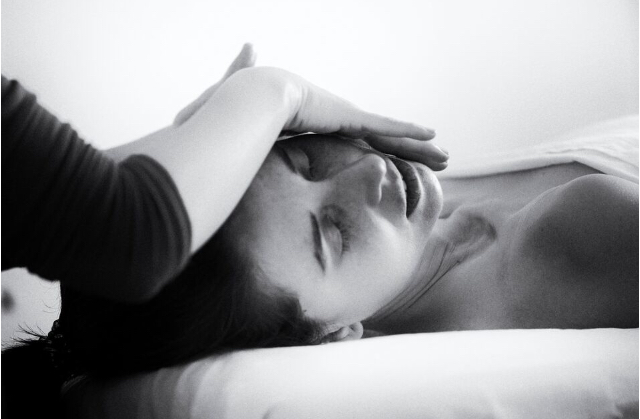 Masajes faciales
The Box, el ritual personalizado es el masaje de creación propia, observó, escucho y actúo para elaborar un rituala medida. Para drenar, activar la circulación, movilizar líquidos, reafirmar,  reducir las líneas de expresión y transformar la expresión del rostro. Un sorprendente mix de técnicas y movimientos opuestos y complementarios que reafirman la piel, eliminan toxinas y promueven el bienestar exterior e interior. Se trabaja y activa el interior para la belleza exterior. Tras la sesión la cara de cansancio, las ojeras, bolsas, arruguitas finas e hinchazón general desaparecen. La mirada está fresca, relajada y despierta. La fuerza del ritual The Box radica en la filosofía oriental yin-yang,de movimientos opuestos y complementarios. Todos mis masajes incluyen tratamiento con la máscara de luz LED, la cual activa la regeneración  celular.
Desconecta para conectar Reserva de una hora 75€ ahora 65€ (masaje de 50 MIN  aprox)
Desconexión total  Reserva de hora y media 110€ ahora 100€ (masaje de 1 hora 20 MIN  aprox)
Los precios son por tiempo no por tratamiento | The prices are for time not per treatment
Tú decides que hacer en este tiempo, Kobido, Shiatsu, hablar, Yoga Facial o los combinas.
You decide what to do at this time, Kobido, Shiatsu, talk, Facial Yoga or combine them.
The Box, the personalized ritual is the massage of my own creation, I observed, listened and acted to elaborate a custom ritual. To drain, activate circulation, mobilize liquids, reaffirm, reduce expression lines and transform facial expression. A surprising mix of opposite and complementary techniques and movements that reaffirm the skin, eliminate toxins and promote external and internal well-being. It works and activates the interior for exterior beauty. After the session, the tired face, dark circles, bags, fine wrinkles and general swelling disappear. The look is fresh, relaxed and awake. The strength of The Box ritual lies in the oriental philosophy yin-yang, of opposite and complementary movements. All my treatments include the LED light mask, which activates cell regeneration.